About us
CEO's Message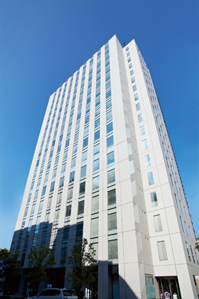 The world around us is constantly changing. We must look ahead, and understand the trends and forces that will shape the future of health care. In order to be ready tomorrow, we must get ready today. We must be prepared to move swiftly and be alert for what's to come.

At IMJ, we actively attend exhibitions and medical congresses from aboard in order for us to stay ahead. We have, and are continuing to make relationships with suppliers. We believe that our partnership is one of our most important assets. We are committed to ongoing improvements of our products by providing important feedback and requirements from our customers in Japan. We have also made substantial investments in our quality and global operations with the standardization of products going through rigorous check in our distribution center in Okayama.
I am honored and privileged to lead a company that has the people, products, and vision to become a leader in our industry and continues to help millions of patients in Japan. I would like to thank everyone at IMJ Group and our partners for their contributions which have been crucial in strengthening our organization. With your continued support, our committed team, and our strong fundamentals, I look forward to accomplishing great things together.
Our pursuit for providing better tools for the health care of Japan will never stop.